Discover more from Morning Martini
A weekday morning newsletter of cultural tidbits, celebrity gossip, and stuff that's good to know to get you through the day.
4/22/2022: CNN+ Canceled
PLUS: Mike Tyson's Airplane Beatdown, QE2 Turns 96, and Villanova Coach Retires
Today is Friday, April 22, 2022.
It is the 112th day of the year.
253 days remain.
TRENDING
Robert Morse was trending after news of his passing circulated. More info in Deaths. 
#IDontEverGetTiredOf landed in Twitter's Top 10 Trends on Thursday. Tweets included, "trying to make people laugh," "listening to music," "drinking tea," "cartoons," "my morning coffee" and "baking."
Queen Elizabeth was trending Thursday as Twitter users sent Her Majesty birthday wishes.
The trailer for Disney and Pixar's film #Lightyear dropped on Thursday. The movie hits theaters on June 17.
Mike Tyson was trending following an incident that occured on a flight out of San Francisco this week. More in Showbiz. 
###
HIT LIST
Elon Musk filed paperwork with the SEC on Wednesday showing he has the finances lined up to make good on his Twitter buyout offer.
Banks will put up $25 billion, and he'll put up the rest as a combination of his own cash and financing arrangements.
The particulars of this hostile tender offer are expected to roll out in the coming days.
WORTH NOTING: While it leaked that the Twitter board rejected Musk's first offer, they haven't formally turned it down yet.
###
Police in New York have arrested a man named David Bonola suspected of committing the brutal stabbing death of Orsolya Gaal last week. Officials say that once he was detained he made self-incriminating statements.
Bonola and Gaal reportedly had an affair over several years, after he showed up a few times as a handyman. He's 44, she was 51.
He's facing charges of murder, criminal tampering, and criminal possession of a weapon.
###
A car accident in Missouri sent 500 pounds of baggies stuffed with weed all over the freeway on Wednesday – which was coincidentally the 4/20 stoner holiday.
Police say nobody was seriously injured, but two men were arrested and charged with felony first-degree drug trafficking.
###
CNN Plus is going to shut down at the end of April, marking just over a month of service to subscribers, citing a severe shortfall in subscriber targets.
The shutdown also comes as entertainment giants Discovery and WarnerMedia finalize their merger.
CNN Plus was the darling of former boss Jeff Zucker, who stepped down from his post in February after he was accused of misconduct for not disclosing his relationship with a subordinate.
It's also a major blow to longtime media personality Chris Wallace, who left a high-profile Sunday morning news show gig at Fox News to develop content on CNN's streaming-only platform.
###
Apple lost a lawsuit in Brazil after a man sued the company for not including a charger with his new iPhone.
Apple stopped including chargers with new phones in 2020, saying most people already had them by now, or had other ways of charging their devices – but it didn't hurt that the move also saves Apple billions of dollars a year in manufacturing costs.
So now Apple will have to pay the man 5,000 Brazilian Reales – which works out to just over $1,000 USD.
No word yet on what kind of precedent this will set in Brazil or elsewhere. The law in Brazil forbids "tie sales," which require the purchase of multiple separate components in order to make a product work; the judge in this case used that law to come to his ruling.
###
CHARTS
New to Hulu:
In the Heart of the Sea (Rotten Tomatoes Score: 42%)
New to Netflix:
Along for the Ride (Rotten Tomatoes Score: Not Rated)
###
DEATHS
ROBERT MORSE has died. 
The actor, who starred in "Tru" and "How to Succeed in Business Without Really Trying," passed away Wednesday. A cause of death was not shared. 
He was 90.
###
BABY NEWS
AARON PAUL, 42, and his wife, LAUREN PARSEKIAN, 35, recently welcomed their second child, a baby boy. 
The actor shared a photo of the newborn, named RYDEN CASPIAN PAUL. 
The couple are already parents to 4-year-old daughter STORY ANNABELLE. 
###
The name of NICK JONAS and PRIYANKA CHOPRA's daughter has been revealed.
According to the birth certificate, obtained by TMZ, the baby's full name is MALTI MARIE CHOPRA JONAS. She was born on January 15 at a hospital in San Diego. 
As previously reported, the couple used a surrogate. 
###
RELATIONSHIPS
SASHA OBAMA, 20, the daughter of former President BARACK OBAMA, is dating CLIFTON POWELL JR., 24, the son of actor CLIFTON POWELL. 
The pair reportedly began seeing each other after Sasha transferred to USC from the University of Michigan. 
The news comes just days after MICHELLE OBAMA confirmed that Sasha does have a boyfriend. 
MEANWHILE: Sasha's sister MALIA has been dating her boyfriend RORY FARQUHARSON since 2017.
###
THE SWAMP
Both houses of Florida's legislature have passed a bill that strips Disney of its special legal and tax protections for operating Disney World in Orlando.
The measure is in response to Disney's vocal criticisms of Florida's initiative to keep instruction on sexuality out of classrooms before the fourth grade. 
Governor RON DESANTIS is expected to sign it next week.
There is a year-long delay before the measure takes effect, leaving time for Disney to make some changes to its PR policy.
###
Oregon Public Radio poll shows President JOE BIDEN tanking hard, in a state that hasn't had a Republican governor since 1987.
63% of voters there have a negative view of the commander in chief, while 72% have a negative view of Democrat Governor Kate Brown.
###
LOTTERY
No winner for Tuesday night's Mega Millions drawing. Tonight's drawing will be for a $22 million jackpot or a $12.9 million cash payout.
###
No winner for Wednesday night's Powerball drawing. Saturday night's drawing will be for a $400 million jackpot or a $240.8 million cash payout. 
###
SHOWBIZ NEWS
These albums drop today: 
Ben Marc, "Glass Effect"

Fontaines D.C., "Skinny Fia" 

Georgia Harmer, "Stay in Touch" 

Jason Aldean, "Georgia" 

Joshua Hedley, "Neon Blue"

Pusha T, "It's Almost Dry"
###
MIKE TYSON repeatedly punched a man who was annoying him on his flight out of San Francisco Wednesday night. 
An eyewitness told TMZ that Tyson was initially cool chatting with his fellow passenger, but when the man wouldn't let up punches were thrown. 
The man received medical attention for his bloodied forehead and contacted the police over the incident. 
Fellow fliers told the outlet that the man was extremely intoxicated and wouldn't stop provoking the boxer. 
###
NENE LEAKES filed a lawsuit against the producers of the "Real Housewives of Atlanta," accusing them of racism. 
In the docs, Leakes claims her complaints about years of racist remarks from former cast member KIM ZOLCIAK-BIERMANN went ignored. 
She also claims that executives behind the show tried to "muzzle" her support for Black Lives Matter. 
Leakes is suing NBCUniversal, Bravo, True Entertainment, Truly Original and ANDY COHEN. 
###
VON MILLER is being sued by a Los Angeles woman who claims he shared a sexually explicit photo of her with "two well-known celebrities" in a fit of "rage and jealously." 
According to legal docs, obtained by TMZ, the NFL star was dating the accuser in 2020 when they took photos while engaged in "sexual acts." The woman claims they agreed that the pictures would never be shared. 
The unnamed woman alleges that "in a fit of jealousy, anger and rage," Miller sent the photos to others. She is seeking monetary damages and is asking the court to order Miller not to share the photos.
###
SPOILER ALERT for The Masked Singer…
*
*
*
KEN JEONG walked off the stage during Wednesday night's episode of the "The Masked Singer" after RUDY GIULIANI was revealed as The Jack in the Box. 
Jeong was allegedly heard saying "I'm done" before walking away. 
Earlier this year news broke about this particular episode with insiders reporting that Jeong and fellow judge ROBIN THICKE both walked off the set in disgust after Giuliani's reveal. In the end, it turns out only Jeong left. 
WORTH ASKING: If the contestant wasn't conservative -- or more specifically, so connected to former president Trump -- would there have been outrage over the walk out?
###
A$AP ROCKY was photographed leaving jail late Wednesday after being arrested for a 2021 shooting. 
The rapper posted $550,000 bail before exiting and getting into a waiting SUV. 
As previously reported, Rocky was arrested after flying back from Barbados with RIHANNA, who is pregnant with the couple's first child.
He has been accused of assault with a deadly weapon after a victim claims he was shot at multiple times by Rocky in November 2021. 
###
ALEC BALDWIN believes New Mexico's Occupational Health and Safety Bureau investigation into the fatal shooting on the set of the film "Rust" "exonerates" him. 
The actor tweeted a portion of the findings on Thursday, writing that he is "grateful" for the investigation. 
No word on how the report affects other lawsuits against Baldwin. 
As previously reported, Baldwin was the one holding the gun that fatally shot cinematographer HALYNA HUTCHINS. 
###
CASTING CALL
Reggaeton star MALUMA is heading to Vegas for a three-night and day event called Maluma Land. 
Joining him are BECKY G., DJ SNAKE, ZION & LENNOX, BLESSD, among others. 
The event will be held at Resort World in Las Vegas on June 23-25. 
###
VANESSA HUDGENS and LA LA ANTHONY will host Vogue's red carpet live stream at the 2022 Met Gala. 
The pair will join Vogue Editor-at-Large HAMISH BOWLES for the magazine's second-ever live stream. 
The Met Gala is set for May 2. 
###
REID SCOTT will reprise his role as Gordon Ford in the fifth and final season of "The Marvelous Mrs. Maisel." 
Ford, a fictitious talk show host, appeared in four episodes in the last season of the Prime Video series. 
A premiere date for the upcoming season has not been announced. 
###
AMC has given a series order to the BOB ODENKIRK-fronted adaptation of "Straight Man." 
Based on Richard Russo's novel, Odenkirk stars as William Henry Devereaux, Jr., chairman of the English department at a badly underfunded college in Pennsylvania. 
The first season will be eight one-hour episodes. 
###
IDRIS ELBA will star in a thriller drama series for Apple TV+. 
"Hijack" follows Sam Nelson (Elba), an accomplished business negotiator forced to use his guile to save the lives of passengers onboard a hijacked plane making its way to London, per the official description. 
Details regarding a premiere date were not shared.
###
COURT CASES
During cross-examination on Thursday, old texts from JOHNNY DEPP to actor PAUL BETTANY revealed the two once joked about killing Heard. 
In the texts, Depp wrote "Let's drown her before we burn her!!!" Before adding the gruesome things he wanted to do with her burnt corpse. Bettany replied, "Let's be CERTAIN [she is dead] before we pronounce her a witch."
Depp called the messages "embarrassing" while explaining that when writing he sometimes uses "dark humor" to express himself.
He also addressed his own substance abuse history. Depp said he once gave MARILYN MANSON a pill so he would "stop talking so much." When asked by an attorney if he drank in the mornings before shooting "The Lone Ranger," Depp quipped, "Isn't Happy Hour any time?" And when asked if he kept blow in a little square box, Depp said, ""When you put it in a box like that, chances are very good you'll leave a trail of a long line of cocaine behind you walking down the street."
WORTH NOTING: That's not a "no."
As previously reported, Depp is suing Heard for defamation over a 2018 op-ed she wrote for the Washington Post about domestic violence. She is counter-suing him, also for defamation. 
###
THE DAILY KARDASHOPUS
Those closest to PETE DAVIDSON are allegedly warning him to stay away from the Kardashian family's new Hulu series. 
A source told Page Six that Davidson's pals have pointed out to him that his career is already "at a high point" so why would he need to be on the reality show? 
KARDASHIAN KURSE: The source also pointed out that the men who date the Kardashian women don't normally fare well, especially when it comes to being on reality TV…i.e. TRISTAN THOMPSON, KRIS HUMPHRIES, LAMAR ODOM, etc.
Kim previously shared that she has not filmed with Pete because it's "not his thing," though she did say that the series shows how the pair met and who reached out to who first. 
###
WE'LL NEVER BE ROYALS
In honor of QUEEN ELIZABETH's 96th birthday yesterday, the Royal Family shared an adorable throwback photo of Her Majesty. 
Check out the post: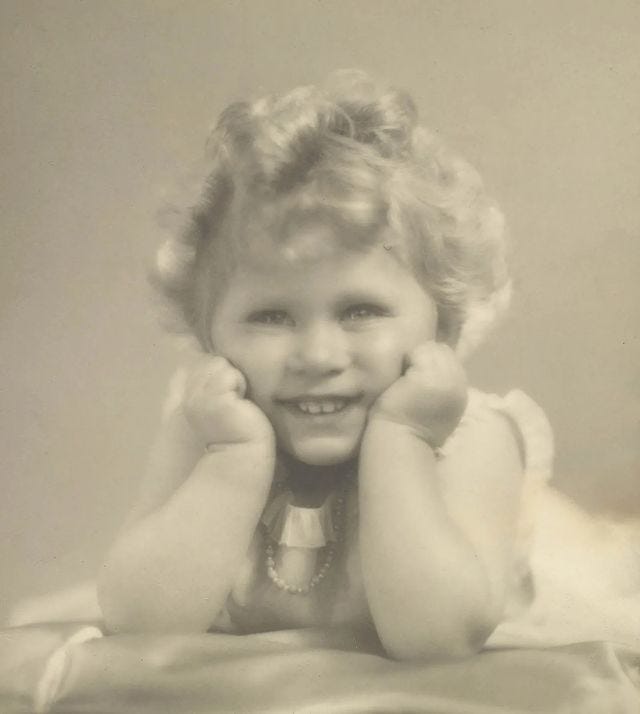 ###
SPORTS
JAY WRIGHT, 60, is retiring as head coach of the Villanova Wildcats. 
Arguably one of the greatest basketball coaches in Philadelphia history, Wright led the team to four Final Four appearances, including earlier this month. 
Wright leaves Villanova after 21 seasons, with a record of 520-197, eight Big East regular-season championships and five conference tournament titles. He was inducted into the Naismith Memorial Basketball Hall of Fame last September.
KYLE NEPTUNE, the head coach at Fordham University, will succeed Wright.
###
LIST OF THE WEEK
The Bottle Club (an online liquor site) recently ranked the most seductive cities in the world. 
Cities were given scores based on the number of strip clubs, sex events, kinky people, pornstar names, 1 hour hotels, OnlyFans, Champagne Bars, and Oyster Restaurants in the area. Each location was given a score out of 100. 
Here are the Top 10: 
London — 72.2

Las Vegas — 67.6

New York — 66.5 

Madrid — 58.8

Paris — 58.5

Rome — 55.1

Berlin — 55.1

Toronto — 54.1

Sydney — 54

Los Angeles — 52
The full list is here >>>
https://www.thebottleclub.com/blogs/thedrinksjournal/the-most-seductive-cities-around-the-world?wgu=268605_54264_16504918923452_0e0e2c1eed&wgexpiry=1658267892&source=webgains&siteid=54264
###
DAY OF THE YEAR
National Earth Day
National Girl Scout Leader's Day
National Jelly Bean Day
National Donate Life Blue & Green Day
National Day of Silence
###
ON THIS DATE
1954 – The Army-McCarthy hearings begin.
The political sideshow followed years of McCarthy's persistent pursuit of communists in the State Department. After embarrassing the liberal political establishment and communist sympathizers in the Army, the Eisenhower Administration launched a counteroffensive, accusing McCarthy of ethical and personal failures.
But after 2 million words of testimony, McCarthy was exonerated.
###
1970 – The first Earth Day is celebrated in America.
Wisconsin Senator Gaylord Nelson fathered the idea. The progressive environmentalist sought a movement that would bring to light the need for ecological conservation.
His groveling at the knees of the Green Establishment worked, and by July that year the Environmental Protection Agency came into being.
Internationally, Earth Day is celebrated on April 22nd, as regulated by the United Nations.
###
1978 – The Blues Brothers debut on "Saturday Night Live."
It was the invention of "SNL" stars John Belushi and Dan Aykroyd. They had previously played blues songs in character on the show, but this performance included the signature dark suits, black ties, and Ray-Ban sunglasses. 
It was while filming "Animal House" that Belushi found a young blues musician, and modeled the Blues Brothers schtick after him.
They would earn three top-40 hits and a #1 pop album. Their success pinnacled with the release of their 1980 film.
###
1994 – President Nixon dies.
He had suffered a stroke four days earlier. 
His legacy is a grab-bag of good and bad, including his efforts to heal relations with China, the creation of the EPA, and of course the Watergate scandal.
###
2000 – Cuban refugee Elian Gonzalez is forcefully taken from the home of his relatives in Miami.
Gonzalez was part of a crew that tried escaping Cuba five months earlier. Of the group of 14, only 3 survived, one of them being young Elian.
A fishing boat eventually recovered the survivors. INS placed Gonzalez with his great-uncle, living in Miami.
But Janet Reno would soon order that Elian be taken from his home in Miami. His relatives feared his return to Cuba. After his forceful removal from Miami, Elian became a propaganda piece for Fidel Castro's communist regime.
###
 2016 - The Paris Agreement is signed in New York, binding 195 nations to an increase in the global average temperature to less than 2°C above pre-industrial levels and to pursue efforts to limit the increase to 1.5°C. 
Under the agreement, each country must determine, plan and regularly report on the contribution that it undertakes to mitigate global warming. 
The thought is that by doing so will greatly reduce the impacts of climate change. 
The agreement would go into effect in October of that year. 
###
2021 - India sets a world record for daily cases of COVID-19, with 314,835. 
There were also 2,104 deaths reported on this day. 
###
BIRTHDAYS
Machine Gun Kelly - rapper - 32
David Luiz - soccer player - 35
Amber Heard - actress, "Never Back Down" & "Aquaman" - 36
Marshawn Lynch - football - 36
DJ Drama - DJ - 44
Willie Robertson - reality star, "Duck Dynasty" - 50
Sherri Shepherd - actress, "30 Rock" & "Mr. Iglesias" - 55
Jeffrey Dean Morgan - actor, "The Walking Dead" & "Watchmen" - 56
Jack Nicholson - actor, "The Shining" & "As Good As It Gets" - 85
Born On This Date
Glen Campbell - country singer - 1936 (d. 2017)
Estelle Harris - actress, "Seinfeld" & "Toy Story" - Mrs. Potatohead - 1928 (d. 2022)
Vladimir Lenin - Russian communist - 1870 (d. 1924)
Queen Isabella - royal who financed Columbus' voyages - 1451 (d. 1504)
###